ACTIVE TRANSPORTATION
Counting pedestrians and cyclists is crucial to understanding current numbers and predicting future demand. As numbers of commuters travelling on foot or by bike increase, it becomes essential to incorporate these active modes into transportation planning. Many local authorities are implementing policies that encourage active transportation; count data helps inform decision-making. Collecting reliable data is important to help justify investments, predict future demand and plan for future pedestrian and cycling infrastructure.
We has developed a range of automatic counters that are reliable, discreet, robust and battery-powered. These systems are designed exclusively for counting pedestrians and cyclists in the city. The data can be used to measure the success of an active transportation policy and our easy-to-use software enables the communication of those results to the public.
Communicate
Provide and communicate accurate pedestrian and cyclist data to key stakeholders.
Display the number of cyclists using major cycling facilities to the public using our on-site, real-time display.
Present cyclist frequency statistics on your website with site-specific information.
Increase Safety
Study dangerous crossings for pedestrians and cyclists.
Measure pedestrian and cyclist exposure and injury risk.
Use detection to indicate cyclists crossings to car drivers.
Plan
Establish before and after counts to help justify recent investments in infrastructure or pilot projects.
Understand usage patterns of cyclists and pedestrians as a function of time, infrastucture type, weather, and season.
Evaluate trends over time to help plan future investments in infrastructure.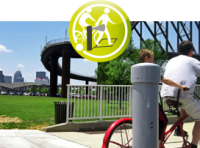 MULTI URBAN
Differentiates between pedestrians and cyclists
Permanent or semi-permanent
Highly robust
Range up to 6m
2 year battery life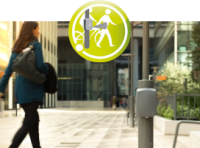 PYRO-BOX
Permanent or mobile
Robust and discreet
Range up to 30m
Automatic data transmission GSM/3G
High autonomy: 10 year battery life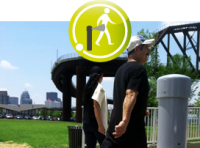 URBAN POST
Permanent
Highly robust
Range up to 30m
Automatic data transmission
High autonomy: 10 year battery life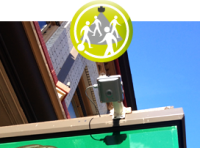 CITIX-IR
High precision
Counts dense groups of people
Measures the direction of travel
Range up to 4m
Robust and invisible
Wireless data transmission GSM/3G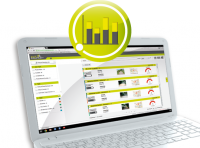 ECO-VISIO
Cloud-based platform

User-friendly dashboard
Generate automatic reports
Produce graphs and charts with ease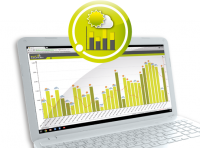 ECO-VISIO WEATHER
Easy to activate

Automatic transmission of local data
Temperature, wind, rain and snow data available
Provides an explanation for count variation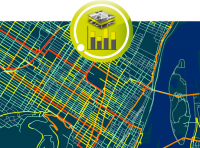 ECO-VISIO MAPS
Combine GPS traces with automatic count data
Visualize the flow of cyclists throughout the cycling network
Integrate multiple datasets to understand the state of cycling in your city
Use the free GPS tracking app or get a customized version