BICYCLE TOURISM
Regional cycling routes and networks undoubtedly draw many cycle tourists. These bike routes or greenways allow cyclists a safe and pleasant way to view some of the most beautiful landscapes the world has to offer. It is essential for municipal and regional authorities to have accurate and clear attendance data to assess the economic benefits of bike tourism in their jurisdictions and communicate on popularity and attendance to local partners.

We provide solutions for cyclist attendance monitoring by offering reliable counters that are secure and discreet. The data that the counters measure are crucial in calculating the economic value of cycle tourism.
Understand
Measure the number cyclists using your cycling route or network.
Identify peak visitation periods (by hour, day, week or season)
Determine the impact of the weather on visitation
Observe
Understand usage patterns of cyclists as a function of time, weather, and season.
Evaluate trends over time to help guide future investments in route expansion.
Use automatic data transfer
Communicate
Assess and communicate the economic benefits of bicycle tourism.
Provide partners with reports on the visitation rates.
Publish key attendance figures on a public website.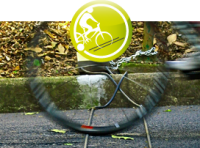 TUBES
Mobile for temporary counting
Range up to 9m
Measures the direction of travel
Robust and weatherproof (IP68)
High autonomy: 10 year battery life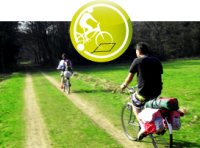 ZELT GREENWAYS - BICYCLE COUNTERS
For multi-use and bike trails
High accuracy
Invisible, robust, waterproof IP68
Automatic data transmission - GSM/3G
2 year battery life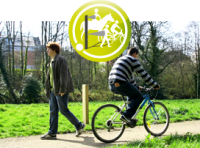 MULTI NATURE
Differentiates between pedestrians and cyclists
Permanent
Robust and waterproof IP 68
Invisible
2 year battery life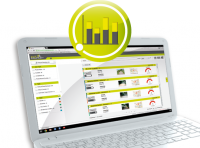 ECO-VISIO
Cloud-based platform

User-friendly dashboard
Generate automatic reports
Produce graphs and charts with ease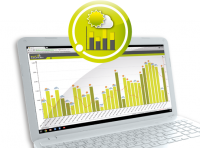 ECO-VISIO WEATHER
Easy to activate

Automatic transmission of local data
Temperature, wind, rain and snow data available
Provides an explanation for count variation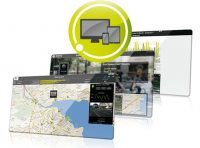 COMMUNICATION MODULES
Share your data and communicate good results
Choose from three different ways of sharing
Customize your module