Active transportation
Meet government cycling targets and show cyclists they count.
Promote dedicated cycling infrastructure and highlight active routes to cyclists with an elegant, clear sign.
Using ZELT technology, Eco Display boosts active transportation by detecting and monitoring cycles, providing route promotion feedback via real time counts. This allows organisations to share active transportation data with the public, educate motorists, and improve the environment.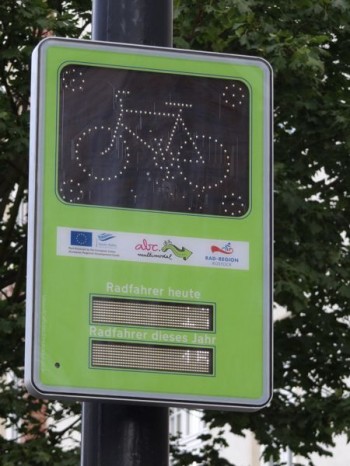 What's the point in encouraging green transport with a sign that isn't green?
Eco Displays uses a tiny amount of electricity, drawing on a combination of solar power and battery to perform its many functions.
Full Wireless and Access Control
Every Eco Display sign includes a low-power, secure wireless 'server'
This means you can program and configure its settings using any WiFi-enabled device.
If you use a smart phone, tablet or notebook, you can use iSight.
Eco Display is designed to blend with its surroundings
Whether in urban or rural settings, Eco Display is subtle, sleek and elegant. It is only 50mm deep, meaning it is easy to transport and install – and can be done so as a temporary or permanent fixture.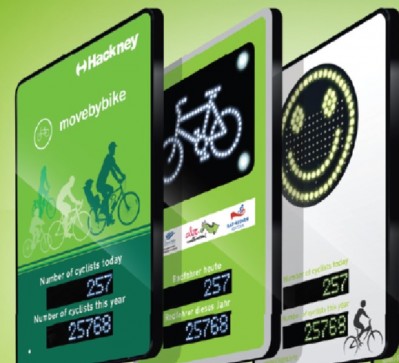 Branded your way
Slim, elegant design
Make your message recognisable
Available in standard and bespoke designs for a variety of applications, Eco Display signs can be custom-designed to include corporate colours, logos and messages.
Promote routes and encourage motorists to choose more healthy, sustainable means of travel.
Weight: 8kg
Power: 12vdc, mains, solar, wind Chassis
Colours: Available in Black, Silver
Connectors: IP67 snap lock multipin with moulded over cable
Fixing: Stainless steel security pegs
Dimensions: 750mm x 510mm x 50mm
Communications: Internal wifi web server
Display options: WigWags, Spinning Wheels, Frame Flash
Construction: Double sealed lexan screen (6mm), aluminium chassis
29 September, 2013
Events
Open Streets is a one-day event where people can explore Central City streets on bicycle or on foot and be entertained along the way
Read More