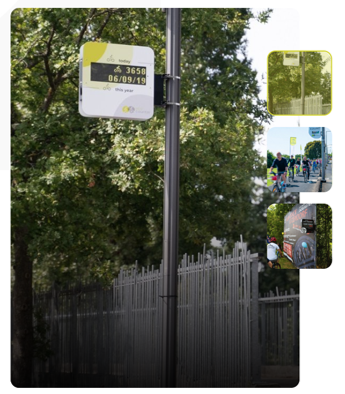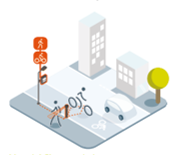 System Overview
The Eco-Display Compact is small but visible real-time display. It works with all sensors. Pedestrians and/or cyclists counts can be displayed in real-time as well as dynamic messages. The display and mounting system are designed to resist vandalism.
The clear design of the Eco-Display Compact can be customised depending on your objectives. Two information lines can be displayed (using matrix displays) on each side. For example: 'Cyclists Today' and 'Cyclists this Year', while alternating with dynamic messages.
Benefits
The Eco-DISPLAY Compact is a small, high-visibility, real-time count display.
Simple installation
Light and compact
Customisable display
Robust and vandal-proof
Highly accurate on all bike facilities


Strong and waterproof
The mounting system of the Eco-DISPLAY Compact is built to resist vandalism. Ultra-strong panels and a 100% waterproof design allow to preserve electronic components.
Customised design
The design of the Eco-DISPLAY Compact can be customised to better fit your project, by adding your logo or any text you would want.
General Characteristics
Installation: Installation on flat surface or post
Counter compatibility: Compatible with any Eco-Counter sensor*
Connection to the Sensor: Wired connection to the sensor - CANprotocol
Wind Resistance: Zone 5 according to NV65 standard
Frame Colour: RAL 9005
Design: Fully customisable
Settings: Embedded web server for maintenance and sensor calibration on site or remotely (through WiFi or Ethernet connection)
*Except CITIX-IR
Material Characteristics
Dimensions:
Front panels: 61.5 x 61.5cm
Display with front panels and mounting bracket: 72 x 61.5 x 15.5cm
Weight:
≈ 16.5kg with front panels
≈ 12kg without front panels
Display Surface:
RGB LED lights - 16 colors
Pixel pitch: 5mm
Automatic adjustment to ambient light levels
Display surface size: 48 x 16cm
Temperature Resistance:
Waterproofness:
Power Supply:
Client must provide 230/110VAC power supply
Power Consumption:
Single-sided: Max. 45W
Double-sided: Max. 90W
Communication:
TCP/IP (Cellular 3G/4G or Ethernet 100Mbp/s), API REST, OPCUA server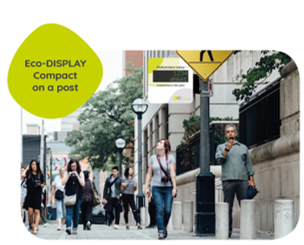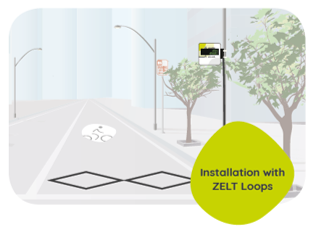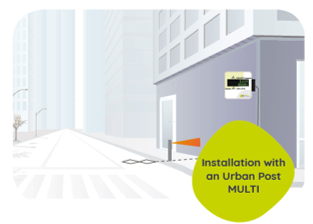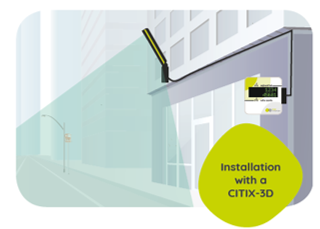 Do you have a question? A project?
Feel free to contact us for any information related to a product