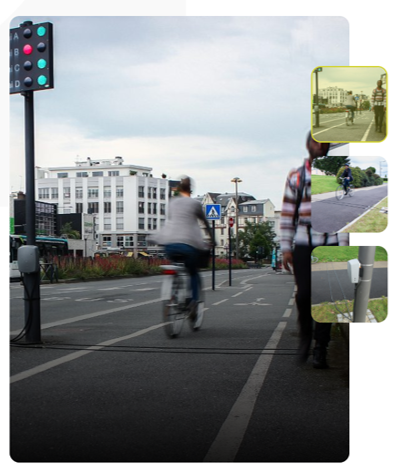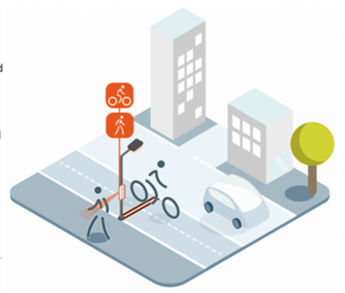 System Overview

The Mobile MULTI is an innovative and flexible counter, able to count and differentiate pedestrians from cyclists while being completely mobile and able to stand alone. The system is built around a PYRO-Box and TUBES, each sensor being capable to detect one specific user type. The different types of passers-by are classified using an intelligent device called the Smart Connect which is capable of differentiating between pedestrians and cyclists. Data is then collected and stored in an Eco-Combo to be analysed with Eco-Visio software.
Benefits :
Stand-alone and mobile bicycle/pedestrian counter
Count and classify users
Quick installation (< 30 minutes)
Non-intrusive technology
Range: up to 6m for bicycles and 4m for pedestrians
The Mobile MULTI has been developed to answer the growing need for cities to collect bike/ped data and classify users without tedious installation processes. The Mobile MULTI ease of use makes it the ideal product for temporary and/or mobile count programmes.



Ideal for temporary/mobile counting
ully autonomous and mobile, the Mobile MULTI is also easy to install. Its flexibility to match different site configurations makes it very efficient. You can easily move the counter from one point to another. Installation and set-up takes less than 30minutes.
High-Precision Technologies
The Mobile MULTI is the ideal counter to count pedestrians and cyclists on footpaths, greenways, or shared paths, to understand user profiles (commuting, leisure, etc.). It is also capable of counting pedestrians on the sidewalk and cyclists on the adjacent road.
Multi-use counting
By combining two unique patented technologies, the Mobile MULTI counter is able to separately detect and count pedestrians and cyclists. The pyroelectric sensor detects pedestrians and gives reliable trends. TUBES sensors and the patented algorithm ARGO detect cyclists with over 97% accuracy. An intelligent system classifies users and analyzes the direction of travel.

Operating temperature -40 °C/ +50 °C
Waterproof IP66
Range Covered width: up to 6m
Do you have a question? A project?
Feel free to contact us for any information related to a product