NATURAL AREAS
Counting hikers on trails is essential for effectively managing natural areas. We provide solutions to obtain accurate attendance figures by hour, day, week, season or year. Using our online data analysis platform, it is easy to analyse count data by any time period, to cross-reference attendance figures with meteorological data, and to compare hiking trail use with parking attendance data.
The data collected from our counting systems can be used to help preserve sensitive sites, anticipate trail erosion, measure the impact of visitors on fauna and flora, and dedicate the required resources according to the actual attendance. The data can also be used to communicate key attendance figures to the public and other partners.
We offer a range of counting solutions, including our MULTI system that distinguishes between up to four different types of users: pedestrians, cyclists, equestrians and ATVs. The data from this type of system has been used by many of our clients to manage conflicts between different user types.
Preserve
Adapt on-site attendancy to minimise impact on reproduction and nesting periods
Determine the impact of visitors on the flora and fauna.
Identify the load capacity of soil and anticipate erosion rates.
Observe
Measure the number of visitors hikingeach trail.
Determine the peak visitation periods (by hour, day, week or month).
Establish the impact of the weather on visitor rates.
Understand usage patterns in order to improve visitor experience.
Communicate
Obtain accurate data on the economic benefits of ecotourism in your jurisdiction.
Provide partners with reports on visitation rates of your sites.
Assist field teams with detailed visitor data.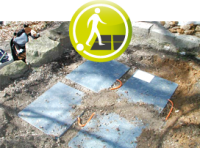 SLABS
Completely undetectable
Measures direction of movement
Installation in natural or artificial ground
Waterproof IP68
High autonomy: 10-year battery life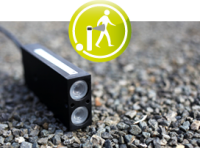 PYRO SENSOR
Discreet and easy to hide from view
Ideal for natural areas
Range up to 15 m
Automatic data transmission GSM/3G
Highly autonomous: 10 year battery life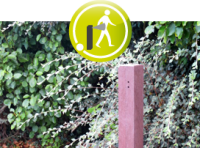 RECYCLED POST
Permanent
Robust and discreet
Range up to 15 m
Automatic data transmission GSM/3G
High autonomy: 10 year battery life
Pedestrians/Cyclists/Horse-Riders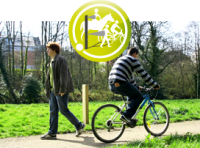 MULTI NATURE
Differentiates between pedestrians and cyclists
Permanent
Robust and waterproof IP 68
Invisible
2 year battery life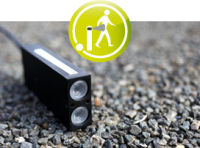 PYRO SENSOR
Discreet and easy to hide from view
Ideal for natural areas
Range up to 15 m
Automatic data transmission GSM/3G
Highly autonomous: 10 year battery life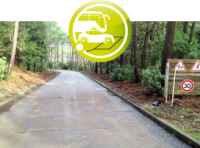 MULTI CARS/BUSES
Discreet and easy to hide from view
Ideal for natural areas
Range up to 15 m / 50'
Automatic data transmission GSM/3G
Highly autonomous: 10 year battery life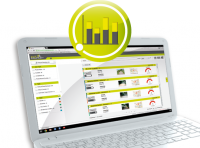 ECO-VISIO
Cloud-based platform

User-friendly dashboard
Generate automatic reports
Produce graphs and charts with ease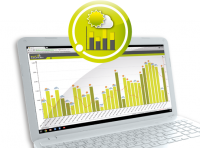 ECO-VISIO WEATHER
Easy to activate

Automatic transmission of local data
Temperature, wind, rain and snow data available
Provides an explanation for count variation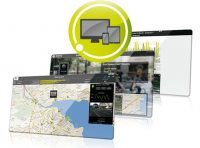 COMMUNICATION MODULES
Share your data and communicate good results
Choose from three different ways of sharing
Customize your module