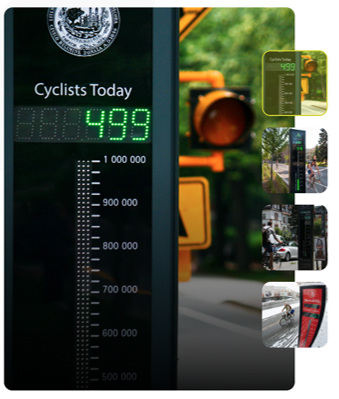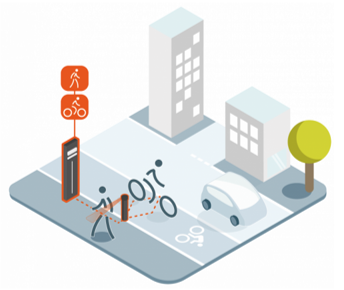 System Overview
The Eco-DISPLAY Classic combines ZELT or MULTI counting system with an elegant, real-time display. This impressive and interactive piece of street furniture encourages cycling by communicating to cyclists that they count.
Display either just cyclist counts or both pedestrian and cyclist counts. The Eco-DISPLAY Classic can be configured to show counts from either ZELT loops or a MULTI counting system installed adjacent to the display unit. Daily and cumulative year-to-date counts are displayed to engage the public.
Benefits
Elegant piece of street furniture
Customisable display
Display visible at night (backlight)
Robust and vandal-resistant
Highly accurate on all bike facilities
Data available on public webpage
Counting pedestrians and cyclists is crucial to understanding current numbers and predicting future demand. As numbers of commuters travelling on foot or by bike increase, it becomes essential to incorporate these active modes into transportation planning. Many local authorities are implementing policies that encourage active transportation; count data helps inform decision-making. Collecting reliable data is important to help justify investments, predict future demand and plan for future pedestrian and cycling infrastructure.
The range of automatic counters are reliable, discreet, robust and battery-powered. These systems are designed exclusively for counting pedestrians and cyclists in the city. The data can be used to measure the success of an active transportation policy and our easy-to-use software enables the communication of those results to the public.

Dimensions 230 x 46 x 16 cm
Weight 100kg
Operating temperature -30 °C / +50 °C
Waterproof IP 55
Material Aluminium frame and shock-resistant polycarbonate grafitti-proof and rust-proof powder coating
You must install Adobe Flash to view this content.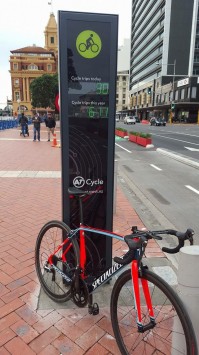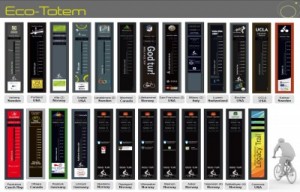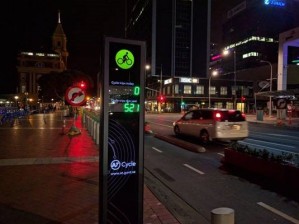 Do you have a question? A project?
Feel free to contact us for any information related to a product