The world's most trusted permanent bike counter, designed for urban cycling.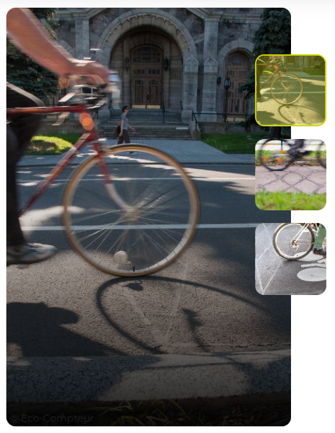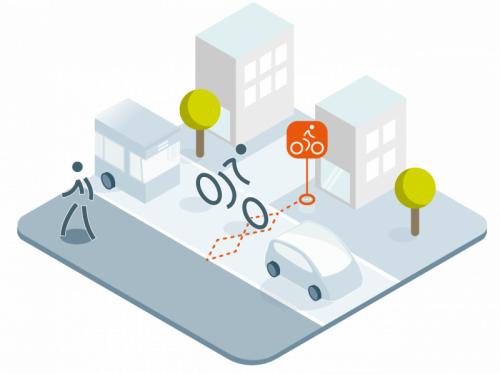 System Overview
The Urban ZELT Inductive Loop system is the world's leading technology for permanent on- and off-street bike counting. The system is perfect for obtaining trends over time and allows for the comparison of bike trips over consecutive months, seasons or years. The ZELT loop precisely analyses the electromagnetic signature of each bicycle wheel using 13 differentiation criteria.
The ZELT's unique SIRIUS algorithm allows the system to detect all types of bicycles with extreme precision. When the loops are installed on a shared road, the system will accurately count bikes while ignoring cars motorcycles and larger vehicles. The system can be configured to count on any type of cycling facility (shared road, bike lane or protected bike path).
Benefits
Turn-key solution
Measures the direction of travel
Seamless data transmission to our software
Battery powered – 2-year battery life
Invisible – eliminates risk of vandalism
Works in all weather conditions
Designed for Shared Roads
The Urban ZELT is used to accurately count cyclists in mixed traffic conditions. The system is ideal for deploying on bike boulevards, shared lanes and on-street bike lanes.
Measures the Direction of Travel
It can be extremely valuable to measure the direction of travel of cyclists on shared roads. Cycling count data with direction information can help in planning safe routes and the justification of new infrastructure investment.
High Accuracy and Reliability
When it comes to displaying data in real-time, choosing the right sensor is essential to ensure the dissemination of reliable and appropriate information. The accuracy of the ZELT system on shared roads and on dedicated bicycle lanes with heavy traffic is unparalleled in the industry. This high level of accuracy has allowed us to create the Eco-Totem, a real-time counter and display.

Dimensions Length: 1100 mm to 1500 mm / Width: 400 mm
Waterproof IP68
Range 1100 mm to 9000 mm (according to the configurations)

You must install Adobe Flash to view this content.
Do you have a question? A project?
Feel free to contact us for any information related to a product