PARKS & RECREATION
Our clients are often surprised at the very high attendance levels measured when counting visitors in parks, recreational facilities and trails. This is because the number of people strolling through a park or biking along a trail tend to be significantly underestimated. We have observed that the flow of visitors entering parks and trails is unique for each city and each site.
The data collected from automatic counters will help you better understand the usage patterns of parks, recreation facilities and trails. Increased knowledge of the actual attendance flow also helps in the management of personnel and in the development of maintenance schedules.
Collecting annual attendance data for parks and recreation facilities will also help in developing grant proposals and justifying investments.
Eco-Visio
Analyse and share easily your count data
With Eco-Viso 5, your count data is accessible at any given moment and preferred data analyses are saved and automatically updated daily.
With Eco-Visio 5, your data analyses are presented in the form of a personalised dashboard. Data are visible at any given moment, saved in real time on your account.
Dashboards consist of a variety of interactive 'widgets' – dynamic data visualisation modules. Organise and personalise your dashboard as you wish with over a dozen widgets, including:
Tables with automatically-generated key figures
Interactive charts and graphs
Maps of counter location and business
Widgets are dynamic, allowing you to easily filter counting sites, time-periods, or parameters. Explore these widgets directly on your dashboard – data is automatically updated and waiting for you when you login.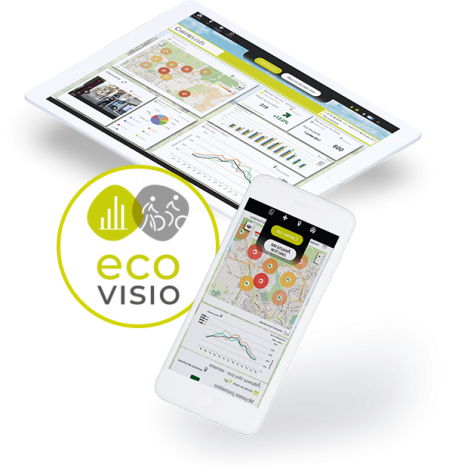 Communicate
Publish key attendance figures on a public website.
Distribute press releases pertaining to the number of visitors attending special events.
Promote physical activity, health and community involvement.
Adapt
Monitor the performance of marketing and communication initiatives.
Anticipate walkway erosion and restoration.
Help secure funding for the development and renewal of recreational facilities and outdoor spaces

.
Understand
Determine the annual visitor figures of parks, trails and recreation facilities.
Justify current and future investments for recreational infrastructure.
Monitor peak visitation periods (by hour, day and month) on facilities and trails
Discover our range

dedicated to Parks & Rec management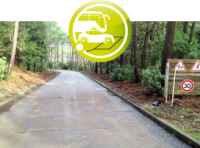 MULTI CARS / BUSES
Differentiation between cars and buses
Invisible and weatherproof IP68
Installation on any road surface
Wireless data transmission (GSM/3G)
2 year battery life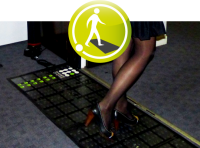 INSTANT COUNTING
Mobile
Wireless
Reliable and accurate
Quick and easy installation
Battery powered
With our pedestrian counters like the PYRO-evo, you can easily monitor park attendance. In a few clicks, you can analyze hourly, weekly and monthly trends. Identify quickly most frequented days and hours, and allocate resources accordingly.
You can also publish data in the form of high impact reports, to communicate with the public and key stakeholders.
You must install Adobe Flash to view this content.
Do you have a question? A project?
Feel free to contact us for any information related to a product