Solutions
At Be Counted Technology Ltd, whether you need Data Monitoring Solutions, Innovative Technology to Promote Walking and Cycling or Safety Awareness Solutions, we've got you covered. We work with our customers throughout New Zealand to ensure that we provide the right solution to meet their needs. So what can we help with? Read more about our main services below...
We provide turn-key solutions for cyclist and pedestrian counting and data analysis. We offer a complete range of products and services to collect and analyze data, including high-quality counters, atuomatic and wireless data transmission, remote reading, professional online data analaysis software, and in-depth exportable reports.
We provide comprehensive tech support, consultation in defining your project, and on-site or remote installation assistance. Eco-Counter's philosophy is to provide clients with all tools necessary to collect cyclist and pedestrian data accurately and efficiently. Our unique technology and services help you to easily measure pedestrian and cyclist flow, whether for locations with heavy or light traffic.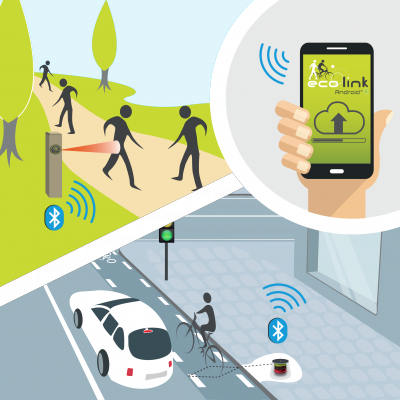 Bluetooth
Our counters can manually transmit count data using Bluetooth. Data retrieval can be performed from up to six meters away from the counter! This is a perfect way to retrieve data manually without attracting attention from the public.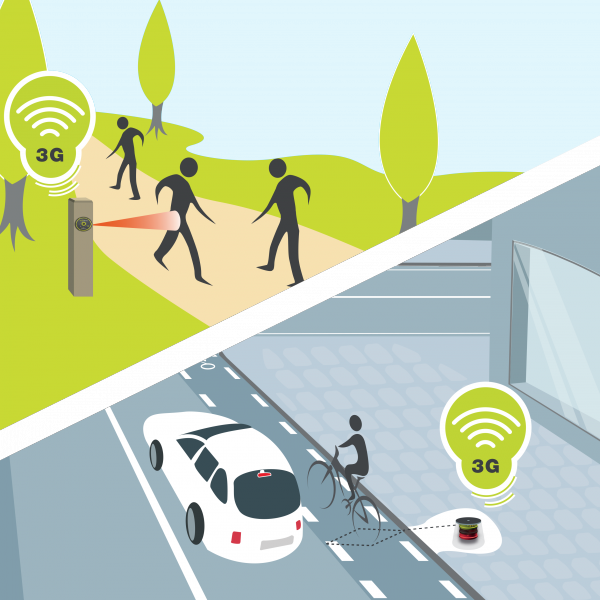 GSM/3G
Data can be automatically downloaded using the GSM/3G transmission option. This feature enables daily automatic transmission of data. Count data is automatically stored in Eco-Visio software and available for analysis.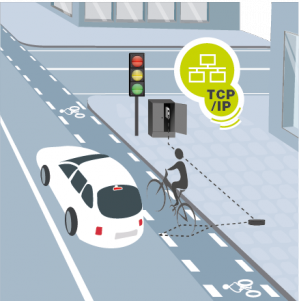 Ethernet
Real-time count data is also available through an Ethernet/IP connection. Our data logger, Cometh, is up to the latest standards and communication protocols of intelligent transportation systems (ITS).
Data analysis
Eco-Visio software a cloud-based solution specifically designed to compile and analyze data collected by our pedestrian, cyclist, and multi-user counters.

Highly accessible and easy to use, Eco-Visio allows for data centralization and analysis, as well as data sharing with partners and stakeholders. Export reports quickly and control the access rights of each user to the data.
Weather module
Eco-Visio's weather module allows you to analyze the relationship between cycling demand and weather with precision.

Weather data and bike counts can supplement data from surveys to better understand commuting preferences. With this information, cities can take informed actions based on year-round cycling mode share. Easily combine cycling data with weather information in the easy-to-view interface. Atypical counts can often be explained by weather.
Mapping analysis
Eco-Visio Maps, a cloud-based data integration and mapping analysis tool, increases insight into bicycle use for active transportation managers. Eco-Visio Maps combines GPS traces with automatic count data.

Flexible and modular, this platform can import a wide range of datasets to quickly perform meaningful geographic analysis.