Easy-to-deploy temporary bike counter.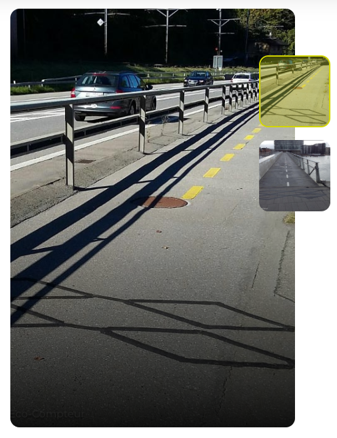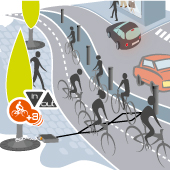 System Overview
Our Easy- ZELT Inductive Loop system is the perfect solution for temporary (one to six months) off-street bike counting. The system uses single-use adhesive loops rather than permanent loops that are cut into the path, making it easy to install and simple to move from one location to the next. The ZELT loop precisely analyzes the electromagnetic signature of each bicycle wheel using 13 differentiation criteria. The ZELT's unique SIRIUS algorithm allows the system to detect all types of bicycles, with extreme precision.
Benefits
Turn-key solution
Measures the direction of travel
Seamless data transmission to our software
Battery powered – 2-year battery life
Simple installation - no engineering work
Works in all weather conditions
Speed classification (optional)


Simple & Robust
The Easy-ZELT is an economical temporary counting solution. The system installs very easily and is ideal for bridges and cycling infrastructure trials (1-6 months). The system is robust; the loops are essentially adhered to the ground. A number of trials that involved the Easy-ZELT system have counted more than 1 million cyclists without requiring replacement loops.
Justify New Infrastructure
In Vancouver, two Easy-ZELT were installed to monitor cycling on provisional bicycle lanes. The trial involved removing one vehicular lane on the Burrard Bridge to provide space for dedicated cycling facilities. The data collected over a year highlighted a significant increase of the cyclists volumes on the bridge.

Dimensions Length: 1100 mm to 1500 mm, Width: 400 mm
Waterproof IP66
Range 1100 mm to 9000 mm, according to the configurations
Do you have a question? A project?
Feel free to contact us for any information related to a product