Counting pedestrians downtown is crucial for demonstrating the impact of improvement measures and assessing a city's overall attractiveness. The data collected from reliable counting tools can be used to attract new businesses; measure the impact of large-scale events; and justify investments in improved lighting, street furniture and other beautification projects.
We offers a complete range of automatic systems that are dedicated to counting pedestrians on sidewalks and in urban pedestrian zones. Our systems are easy to install, mobile, battery-powered, reliable and accurate.
Plan
Establish before and after counts to justify new investments in infrastructure and pilot projects such as shopping streets.
Understand usage patterns of pedestrians as a function of time, infrastructure type, weather, and season.
Measure pedestrian traffic on sidewalks and at intersections.
Observe
Understand the value of commercial pedestrian traffic.
Identify and measure peak hour traffic by day-of-week and by season.
Measure the impact of events.
Evaluate trends over time to help guide future investments in infrastructure.
Communicate
Provide and communicate accurate pedestrian data to key stakeholders.
Present pedestrian frequency statistics on your website with site-specific information.
Create detailed and specific reports for retailers and administrators.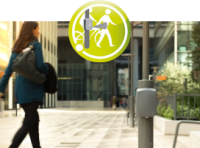 PYRO-BOX
Permanent or mobile
Robust and discreet
Range up to 30m
Automatic data transmission
High autonomy: 10 year battery life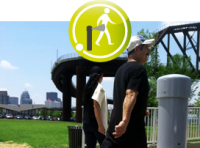 URBAN POST
Permanent
Highly robust
Range up to 30m
Automatic data transmission GSM/3G
High autonomy: 10 year battery life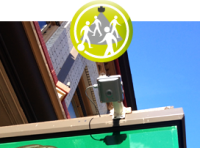 CITIX-IR
High precision
Counts dense groups of people
Measures the direction of travel
Range up to 4m
Robust and invisible
Wireless data transmission GSM/3G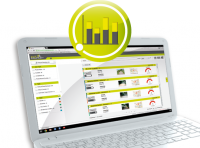 ECO-VISIO
Cloud-based platform

User-friendly dashboard
Generate automatic reports
Produce graphs and charts with ease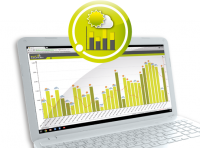 ECO-VISIO WEATHER
Easy to activate

Automatic transmission of local data
Temperature, wind, rain and snow data available
Provides an explanation for count variation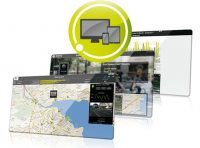 COMMUNICATION MODULES
Share your data and communicate good results
Choose from three different ways of sharing
Customize your module