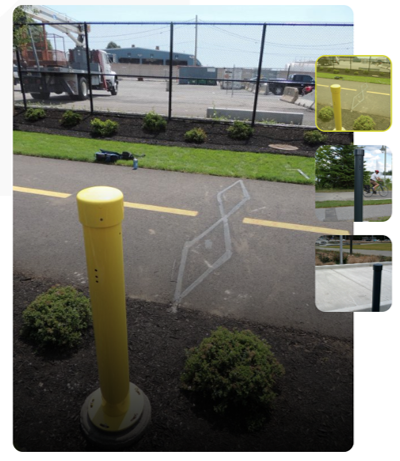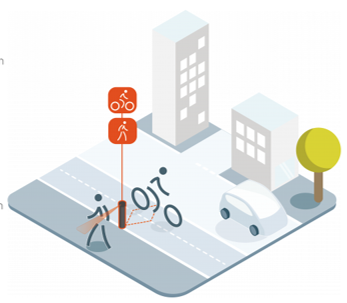 System Overview
Our Urban MULTI is an innovative and unique counting system that monitors and differentiates between pedestrians and cyclists. This system is typically installed permanently and is perfect for obtaining trends of pedestrian and cyclist use over time. This system combines the PYRO, passive infrared, sensor and the ZELT, inductive loop. An intelligent subsystem, the Smart Connect, analyses the signal from both sensors in order to count and classify each user. The Urban MULTI is optimized to count large groups of pedestrians and cyclists with high accuracy making it ideal for high-volume multi-use paths.
Count and Classify Pedestrians and Cyclists
On multi-use paths and trails, it can be valuable to count and differentiate between pedestrians and cyclists since their usage patterns are often quite different. This rich data helps in managing capital improvements and the maintenance schedule of the trail network.
Versatile System Configuration
The Urban MULTI is ideal for counting pedestrians and cyclists on shared paths. However, the system can be configured in the manufacturing process to count and classify users that occupy different spaces. For example, the system can count pedestrians on sidewalks and cyclists on a bike lane adjacent to the sidewalk. Simply ask us about building a custom system for your counting site.
Turn-key Solution
Thanks to its unique design, the Urban MULTI houses the complete counting system (logger, sensors and battery) in its galvanized steel housing. The steel housing is vandal proof and the components inside are completely waterproof. The system has a two-year battery life. Like all of our counters, the Urban Post wirelessly transfers data (by automatic 3G/GSM data transmission option or by manual Bluetooth data transmission) to the server where it can be easily accessed using Eco-Visio, our specialized, online, data analysis software. The Urban MULTI, like all of our counters, is a complete turn-key solution.

Covered width: Up to 6m
Battery life: 1 or 2 SELT loops: 2 years / More than 2 ZELT loops: 1 year
Temperature resistance: -40̊c to +50̊c
Waterproofness: IP 66
Data backup: 60-minute or 15-minute data recording interval
Memory: 15-minute data recording interval: 330 days / 60-minute data recording interval: 640 days
MULTI Urban Inner Structure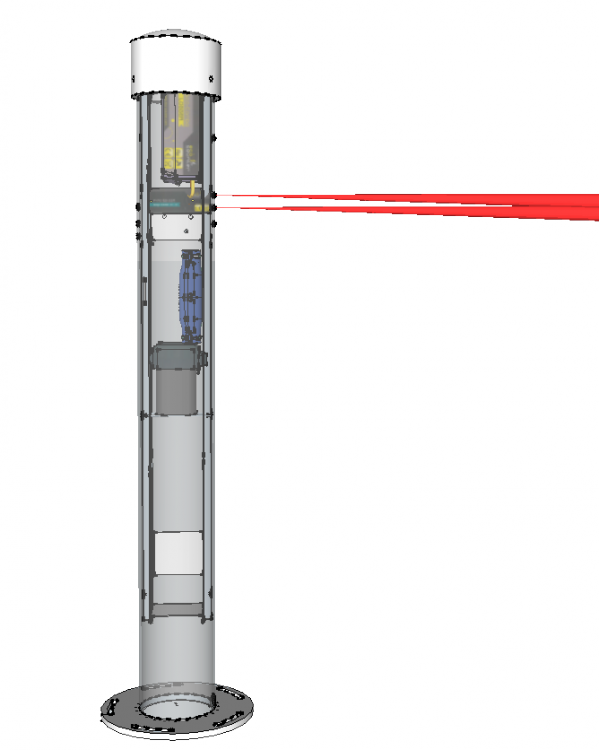 Installation Example

Do you have a question? A project?
Feel free to contact us for any information related to a product